This is to give you an impression about our protagonist Cosco Louis de Cordier.
What Louis has managed to do is extraordinary: he is not only a highly imaginary artist he is also a visionary in other fields. His historic rediscovery of the Lost Labyrinth of Egypt is the most spectacular, but the creation of Bibliotheca del Sol near the Refugio Sulayr in the Alpujarras is a feast of its own. Follow the preceding link to a video for that so you can have a look and get a feel for the place.
It is here, that Cosco is now venturing to create the first European Natural Bee Reserve. And for that he is working to realize an antique as innovative Natural Stone Hive construction of which we shall talk a bit in our news release tomorrow.
In the meantime, enjoy the movie and do not forget to join the campaign and pass the word! Thank you!!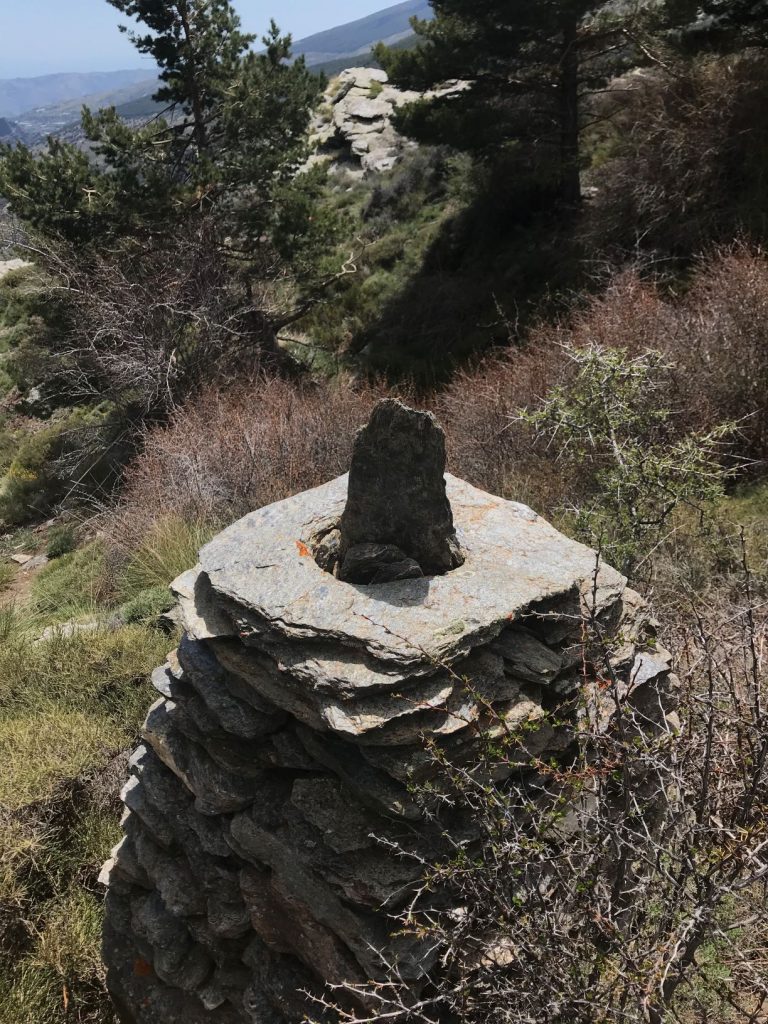 Yesterday we were introducing the area where Cosco's Bee Reserve is to be located. Hope you enjoyed watching the movie and if not, you may have a look below now. Here you see a centuries old but well preserved stone marker in the upper Sierra, Alpujarras, which triggered the inspiration for the Mediterranean Stone Hive creation. – Listen to our forthcoming Podcast with Cosco where he explains how it works…..
Note: we edit this section daily with news from our campaign GECA Giraffe-Heroes for Ecology & Climate Adaptation. Please check and possibly join the campaign if you would like to follow.